Congratulations! You've made the decision to apply to law school. For some, this may have been a dream of theirs from as far back as they can remember, and for other's, like me, this may have been a gradual or last minute decision. Either way, it is imperative to understand that the process of preparing, applying and hopefully getting accepted into law school can be tough.
The 6 basic requirements needed to apply for an ABA certified law program:
Undergraduate Degree from an Accredited College or University.
GPA
LSAT (Law School Admissions Test)
Letter's of Recommendation
Personal Statement
Registering with LSAC (Law School Admissions Council) and CAS (The Credential Assembly Service)
Nearly all graduate or professional programs require applicants to obtain a bachelors degree from an accredited college or university. Without this degree, applicants are not eligible to apply and won't be admitted into an accredited law program. Once you have obtained your undergraduate degree, prospective applicants will need to provide official transcripts to the law program you will be applying for, or to the LSAC/CAS system if your program specifies. (Read Below about registering for LSAC/CAS).
Your undergrad GPA, like the 5 other basic requirements is crucial to not only getting an acceptance letter, but potentially qualifying for scholarships and grants. Current students who may be struggling to maintain at least a 3.0 GPA should buckle down and develop a game plan to improve it before graduation. Stay focused during finals, schedule time with your academic counselors and ask your professors for extra credit opportunities to help boost a lagging GPA. There is no shame in asking for help from your professors, the worst that can happen is a "no".
LSAT (Law School Admission Test) is a half day, standardized test, taken only 4 times per year at designated testing centers throughout the world. The LSAT is generally a one-time $180 fee, but additional fees may apply if registering late or changing your testing center. LSAT consists of five 35-minute multiple choice sections and one 35-minute writing sample section. The LSAT is designed to measure the skills needed to excel in a law school setting. Besides all the effort put into obtaining a degree and maintaining a solid GPA, the LSAT is the most essential requirement needed for law school admissions. This test can make or break any chance you have to moving forward in your quest to becoming a Board-Certified Attorney. There are many tools available to prepare, including practice tests and writing samples with explanations. Check out the LSAC website, become familiar with the testing dates and prepare.
One of my many goals during my undergraduate years, was to come away from college with more knowledge, skills to take into my career, lifelong friendship and professional contacts. When applying for acceptance in a law program, most, if not all programs will require a minimum of 2 letters of recommendations, and these professional contacts you cultivate during your undergraduate college years, will make this process super easy. As a courtesy for your contacts, try to give several weeks, if not months' notice prior to you applying to law school. This will alleviate stress on you and frankly, will prevent your contact from becoming annoyed or thinking you are unprofessional for such procrastination. LOR's should be structured to highlight your skills and strength that will directly correlate with the skills and strength's needed to be successful while in school. On the LSAC website, you will need to list the contact information for your LOR's writer, and an email link will be sent to them. They will need to follow the instructions of how to submit their letter (preferably PDF file) to LSAC, and there is also an option to submit their letter via mail. When LOR's are sent via mail, and specific LOR's form will need to be attached to it. This form can be found on your account in the LSAC system.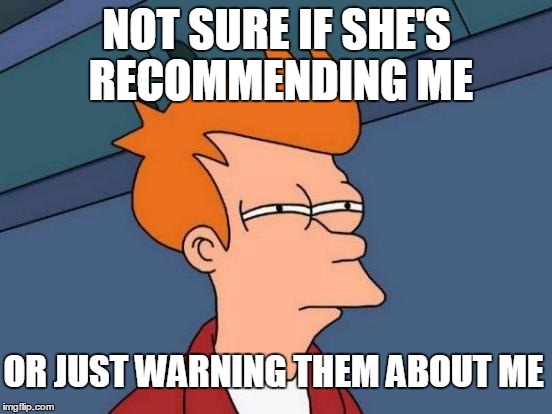 If your anything like me, your personal statement will be the bane of your existence, at least for the time being. This essay, usually 3-4 pages or no less than 500 words, is your opportunity to show your personality and stand out amongst the crowd. Law School Admissions committees are probably combing through hundreds and hundreds of applications at a time, so a phenomenally written statement can be the difference between the "No" and "Accepted" pile. When writing my personal statement, the hardest part was finding a topic that I felt could showcase my writing ability and intrigue the reader enough so they would remember me, even after reading hundreds of other essays. When settling on a topic to write about, I decided to focus on my work experience in the state department and many of the court cases I was a part of. I used examples and gave emotional testimony about how my work inspired me to become a lawyer. I truly feel like my personal statement was the strongest aspect of my entire law school application, and was a major reason for my acceptance. If you feel like your GPA may be lower than average or you didn't score at least a 155 or more on the LSAT, DO NOT LOSE HOPE! Yes, law schools are looking for someone who took academics seriously in college, which will undoubtedly show in your GPA, however, a well-rounded and experienced prospect with an amazing writing ability is better than a plain jane with a 4.0. So take your time, think about what makes you unique and win over the admissions committee with your story!
Once you have gathered and completed the steps to applying for law school, prospective applicants should already be registered with LSAC.org, which is necessary to applying to take the LSAT. When this is completed, and law school hopefuls are ready to apply, they must register for the Credential Assembly Service (CAS). CAS is essentially a database that sends your transcripts, LOR's and other credentials to law schools for you, removing the burden of you having to mail/submit all of these requirements multiple times. This service is a one time $185 fee.
Although there are many steps that must be completed prior to submitting an application for law school, it is less stressful and easy if DONE IN ADVANCE! Prospective students need to familiarize themselves with their choice programs admissions timelines and submit their applications as soon as possible. Some programs admit on a "rolling" basis, meaning they accept applications, review and offer admissions continuously until the deadline date. I don't think its necessary to remind you of the famous saying, "The early bird gets the worm."